About Us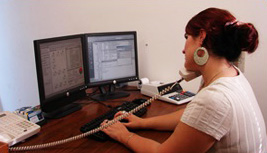 In 2003, Nathan Barney founded Technik Enterprises with the continued support of his family and friends. Riding on the idea that better quality could be provided at a reasonable price, Nathan put his pickup truck, tools, and knowledge to work building a quality and customer oriented business that is also affordable. As our company continues to grow, we keep customer satisfaction, quality, and customization as our core values.
As a family owned central Texas Company, we have the knowledge and experience to get you what you want, when you need it. Our operations and service are based in central Texas, our monitoring is based locally and we stay conscious of our purchases from local manufacturers and suppliers.
We believe in doing work we can be proud of here at Your Alarm Contractor; Work that will last long past any "warranty" that may be needed. We believe in the relationships we create with our clients and customers and the involvements we have in our local community.